View
all Houkendake photos (3)
|
photos from Honshu (133)
|
photos from Japanese Archipelago (245)
|
photos from Japan (327)
|
all photos
---
Houkendake Photo: 'Hokendake Chain Field' by Tom Fujita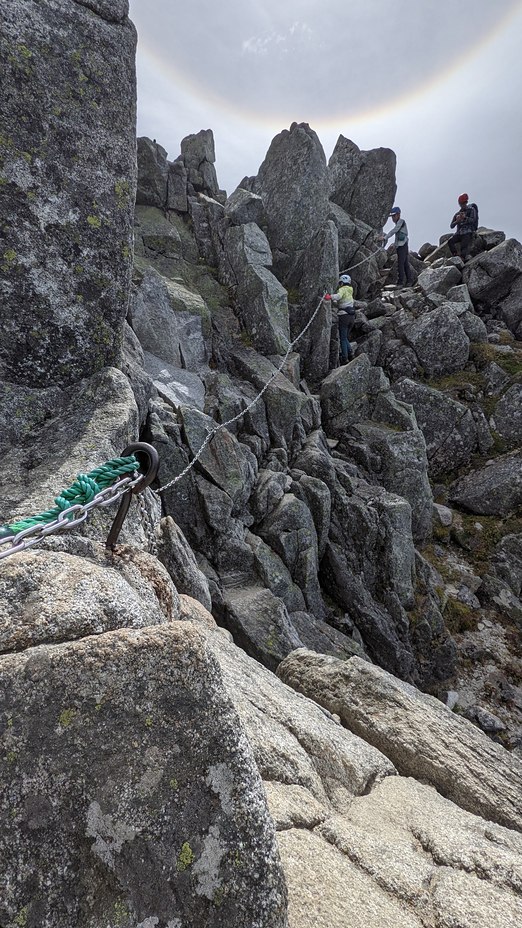 user:
Tom Fujita
photo taken at:
10:15 am 13 Sep 2021
Hokendake Chain Field
Japan | Houkendake
Average rating:

3.0

(use stars to vote)
The core of Mt. Hoken. I can't pass each other, so I'm stuck in an evacuation area. The right side is cut off and my legs are freezing. The scaffolding is solid, so it's not as difficult as you might think.