View
all Mount Marcy photos (6)
|
photos from Adirondacks (42)
|
photos from Laurentian Mountains (45)
|
photos from United States (1870)
|
Photo gallery home

Upload new photo for Mount Marcy | for another mountain
Mount Marcy Photo: 'Marcy East Face "Ranger on the Rock"' by Kevin MudRat MacKenzie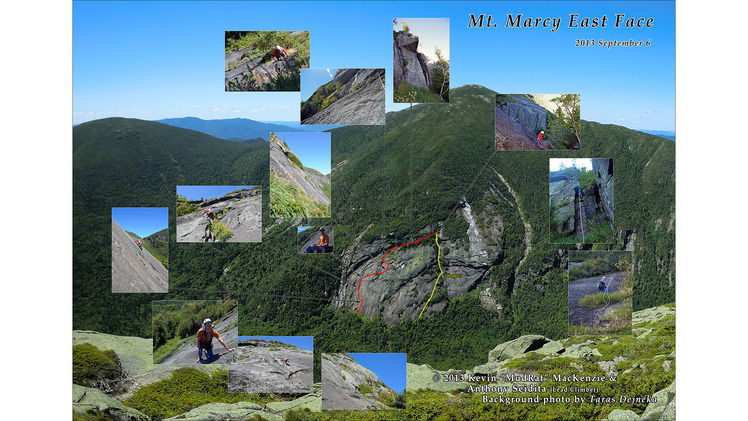 Marcy East Face "Ranger on the Rock"
United States | Mount Marcy
Average rating:

3.0

(use stars to vote)
This was a 4-pitch technical climb we named "Ranger on the Rock". It traverses up and across the east face of Marcy, the scar seen from atop Mt. Haystack. More at: http://www.summitpost.org/marcy-east-face-a-full-climb-rappel-and-night-on-haystack/866575 or in the 2nd edition of the Adirondack Rock guidebook.