View
all Mount Baldy (San Gabriel Range) photos (18)
|
photos from San Gabriel Mountains (87)
|
photos from Pacific Coast Ranges (650)
|
photos from United States (2022)
|
all photos
---
Mount Baldy (San Gabriel Range) Photo: 'West Baldy & Baldy Spring Melt fm 9000'' by Rick Johnson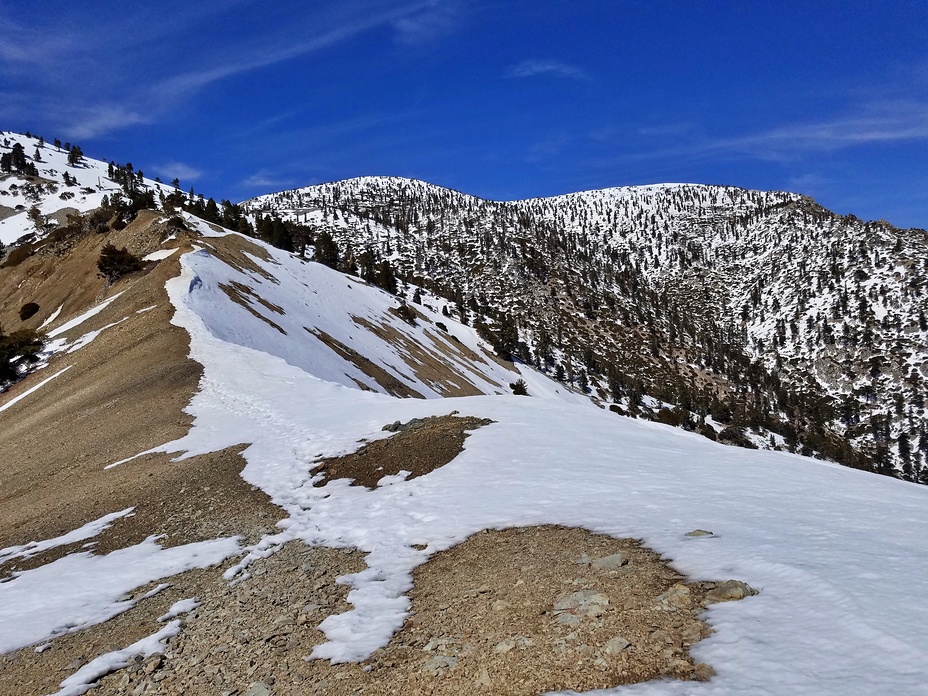 user:
Rick Johnson
photo taken at:
2:30 pm 24 Mar 2021
West Baldy & Baldy Spring Melt fm 9000'
United States | Mount Baldy (San Gabriel Range)
Average rating:

4.0

(use stars to vote)
Looking at West Baldy and Mount Baldy (left-right). From the Old Mount Baldy (aka Bear Canyon) Trail at 9000'. Old snow is hiding in the shadows from 8-9000'. No recent significant recent snow. Maybe could use cleats from here. This view of 9-10000' shows that the trail is mostly old snow covered. I turned back here, too tired and preferring to finish in daylight.