View
all Almagre Mountain photos (3)
|
photos from Front Range (44)
|
photos from Rocky Mountains (USA) (128)
|
photos from United States (2043)
|
all photos
---
Almagre Mountain Photo: 'Almagre from Mt. Rosa Summit' by Art Menichiello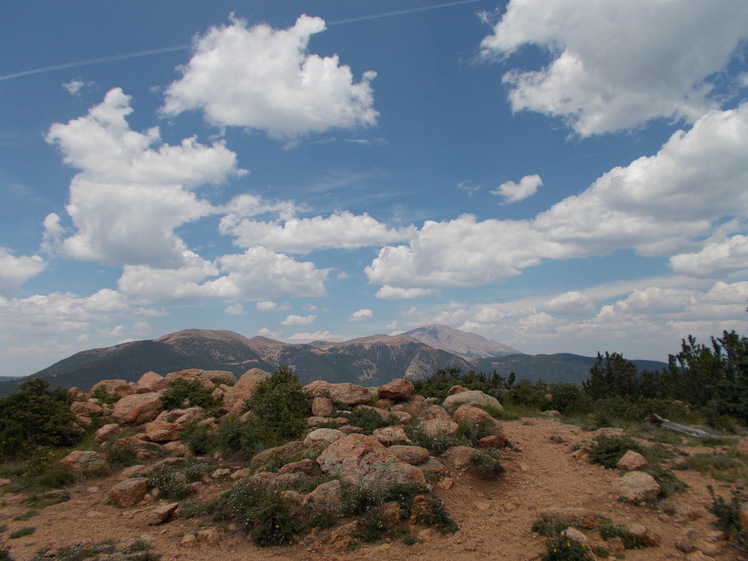 user:
Art Menichiello
photo taken at:
12:54 pm 20 Jul 2014
Almagre from Mt. Rosa Summit
United States | Almagre Mountain
Average rating:

3.0

(use stars to vote)
Photo is from Mt. Rosa Summit to Almagre, with Pikes Peak in the background. View has south and north summit in it (left to right, respectively).